Entertaining, fresh, inspiring.
AllTV's pioneering daytime program "M.O.M.s" or "Mhies on a Mission," is all of these and more.
Airing weekdays from 11am, the show is hosted by three beautiful 'Mhies' — Mariel Padilla, Ciara Sotto, and Ruffa Gutierrez.
The trio will accomplish different missions every episode featuring informative, fun, and compelling stories that will not just be relatable to fellow 'Mhies' but to the whole family.
"It feels good to be back on television after 6 six years. We have prepared exciting episodes for our viewers, and we hope that they'll have fun with us every morning. I'm very thrilled about this project and grateful that my new home is AllTV," Mariel shares.
"M.O.M.s'" first episode gives viewers a day in the life peek of the three hosts.
Ruffa, the "Mhie na may Laban" shares a success story on how she raised her two daughters, Lorin and Venice, and how she finished her college degree this year as a single mother.
Mariel, the "Mhie na may Diskarte" reveals her fun life as a hands-on mom to her daughters and determination as an entrepreneur despite being a Senator's wife.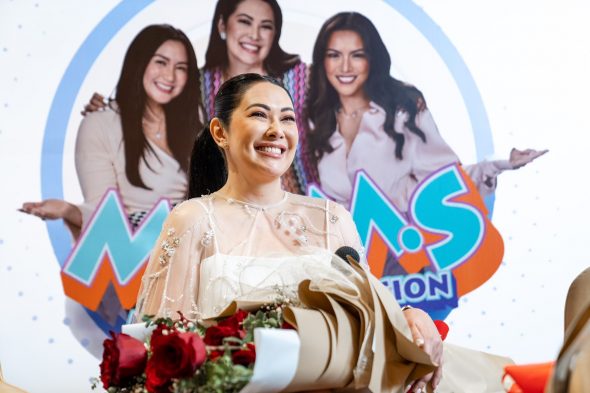 On the other hand, Ciara, the "Mhie na may Hataw" shows her strength as a single parent, discipline as a health and fitness advocate, and being a motivator and mentor as a pole-dancing teacher.
"Despite coming from different backgrounds and experiences, the three of us anchor on common ground as women and moms. I am excited to share new stories of hope with Mariel and Ciara." Ruffa emphasizes.
"This is another milestone in my career since it is my first time to do a talk show and I take this as a challenge to learn new things. It is also overwhelming to work with two amazing mothers and hosts," Ciara excitedly adds.
"M.O.M.s" is just one of the many surprises ALLTV has prepared more shows are set to air in the coming months to continuously provide quality entertainment to Filipinos.