Get ready for another groundbreaking drama set in pre-colonial and modern worlds via "Mga Lihim ni Urduja" beginning this February 27 on GMA Network.
The series is a reunion project of the well-loved Encantadia Sang'gres and the jewels of Philippine TV primetime: Kylie Padilla as Gem, Gabbi Garcia as Crystal, and Sanya Lopez as Hara Urduja.
It follows the story of Gem, a career-driven rookie cop and Crystal, a budding entrepreneur and jewelry designer. They were assigned to work in a special law enforcement operation to recover priceless heritage jewelries. The said jewels are believed to have been used as magical amulets of the legendary Hara Urduja.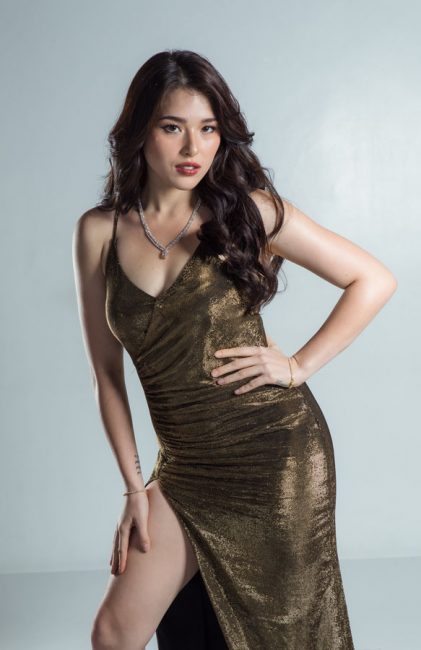 The operation becomes more difficult because of their personal differences—Gem is a bit uptight while Crystal can be too spontaneous. But aside from their clashing personalities, they must also navigate through combat challenges and deadly opponents. Will they succeed amid the presence of bounty hunters who are out to possess Urduja's jewels?
Meanwhile, the show will also take the viewers inside the Kingdom of Tawalisi located in the pre-colonial Philippines. There lives Hara Urduja, a mystical warrior queen who rules an army of strong, skillful, and extraordinary women.
She holds a big responsibility to lead her followers and maintain peace in their land. But will Hara Urduja be able to protect herself from people who want to dethrone her and use her power in vain? How will the lives of Gem, Crystal, and Hara Urduja intertwine in this epic-modern adventure?
Completing the star-studded cast are Zoren Legaspi as Maestro Marius, the ill-defined head of the Mission Urduja; Jeric Gonzales as Agent Greg, a liaison officer that will protect Gem and Crystal in their special operation; Arra San Agustin as Valencia, a seductive bounty hunter who is best in disguises; Rochelle Pangilinan as Dayang Salaknib, Urduja's most trusted Amazon general; Pancho Magno as Kenzo, the fearsome and most brutal member of the huntsmen squad; Winwyn Marquez as Dayang Iloguin, the deceitful Amazon general of Urduja; Michelle Dee as Freya, a highly-skilled combatant and Onyx's most trusted member; Kristoffer Martin as Ryker, a slick bounty hunter who is an expert in gadgets and weaponry; Vin Abrenica as Onyx, the cunning leader of huntsmen searching for Urduja's jewels.
"Mga Lihim ni Urduja" is made possible under the supervision of GMA SVP for Entertainment Group Lilybeth G. Rasonable; VP for Drama Cheryl Ching-Sy; AVP for Drama Helen Rose Sese; Program Manager Dennis Joi K. Bentulan; and Senior Executive Producer Mona Coles-Mayuga.
The creative team behind this unique drama is composed of Senior Creative Consultant Agnes Gagelonia Uligan; Creative Director Aloy Adlawan; Content Development Consultant Ricky Lee; Head Writer Jojo Nones; Senior Writer John Roque; and Writers Renei Dimla, Patrick Ilagan, and Jai Cañete.
Catch the world premiere of Mga Lihim ni Urduja – under the helm of director Jorron Lee Monroy and co-director Dominic Zapata with associate director Ralf Malabunga – this February 27, weeknights at 8:00 p.m. on GMA and at 9:40 p.m. on GTV.
Viewers abroad can also catch the program via GMA Pinoy TV. For more stories about the Kapuso Network, visit www.GMANetwork.com.