Fans should expect to see South Korean star Lee Seung-gi more frequently here in the coming months.
The singer-actor arrived in Manila on Friday, a day before his scheduled "The Dreamers Dream – Chapter 2" Asian concert tour at the New Frontier Theater in Quezon City.
He was met by LCS Group of Companies President and CEO Luis "Chavit" Singson.
The two were acquainted in recent months, with Lee actually spending time in Ilocos with Singson last March.
Asked about it, Singson intimated that they have been discussing the possibility of starting a "partnership."
Lee acknowledged this, relating, "We are looking forward to doing Philippine projects together."
Among others, the two are hoping to establish a Korean lifestyle hub here and also produce films.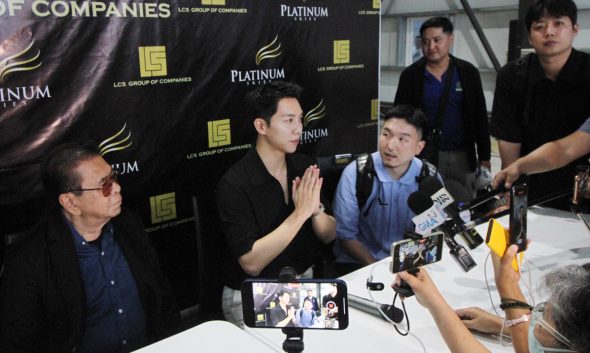 Lee also wants to record a song in Filipino.
Lee debuted as a singer in 2004.
He would go on to establish a career as an actor, starring in a number of hit series including "My Girlfriend Is a Gumiho," "A Korean Odyssey" and "Vagabond."
Lee made headlines last April when he married Lee Da-In. (Photos by Arnold Quizol)