Sexy star Angela Morena is out with her 13th Vivamax film.
Titled "BJJ: Woman on Top," it is as sexy as sexy could be.
Then again, Angela insists there is more to it.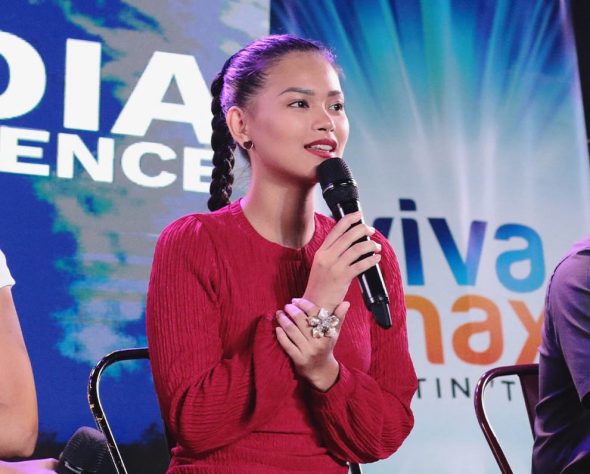 "Actually, may malalim siyang hugot. It's all about women empowerment. It's about rising up from challenges in life and owning your destiny," she said.
"I hope marami akong ma-inspire na kapwa babae through this film," she added. "Marami akong natutunan dito."
In the film, Angela plays the role of Elise.
Meek and quite dependent on her departed dad, Elise has to learn to stand up for herself after being sexually assaulted and humiliated at a party.
Ace (Yuki Sakamoto) will introduce her to Brazilian Jiu Jitsu (BJJ).
Marco (Jiad Arroyo), a former suitor, also joins the program, hoping to get closer to her.
This will infuriate Riza (Alexa Ocampo), Marco's girlfriend.
Elise will fall for Ace but he can't commit to her.
Ace is still very much in love with her deceased fiancée.
This will cause Elise to turn her attention to Marco, who is actually hiding a dangerous secret.
Will Elise find out?
What will she do about it?
Can she stand up for herself?
Film director Linnet Zurbano is hoping that people will learn a lot from the film.
"There is action and there is sex but I hope people will be inspired with Elise. Gusto ko may matutunan sila somehow about strength, independence, lalo na ang mga kababaihan," she said.
Also starring Keanna Reeves, Jela Cuenca, "BJJ: Woman on Top" streams exclusively on Vivamax Sept. 29.